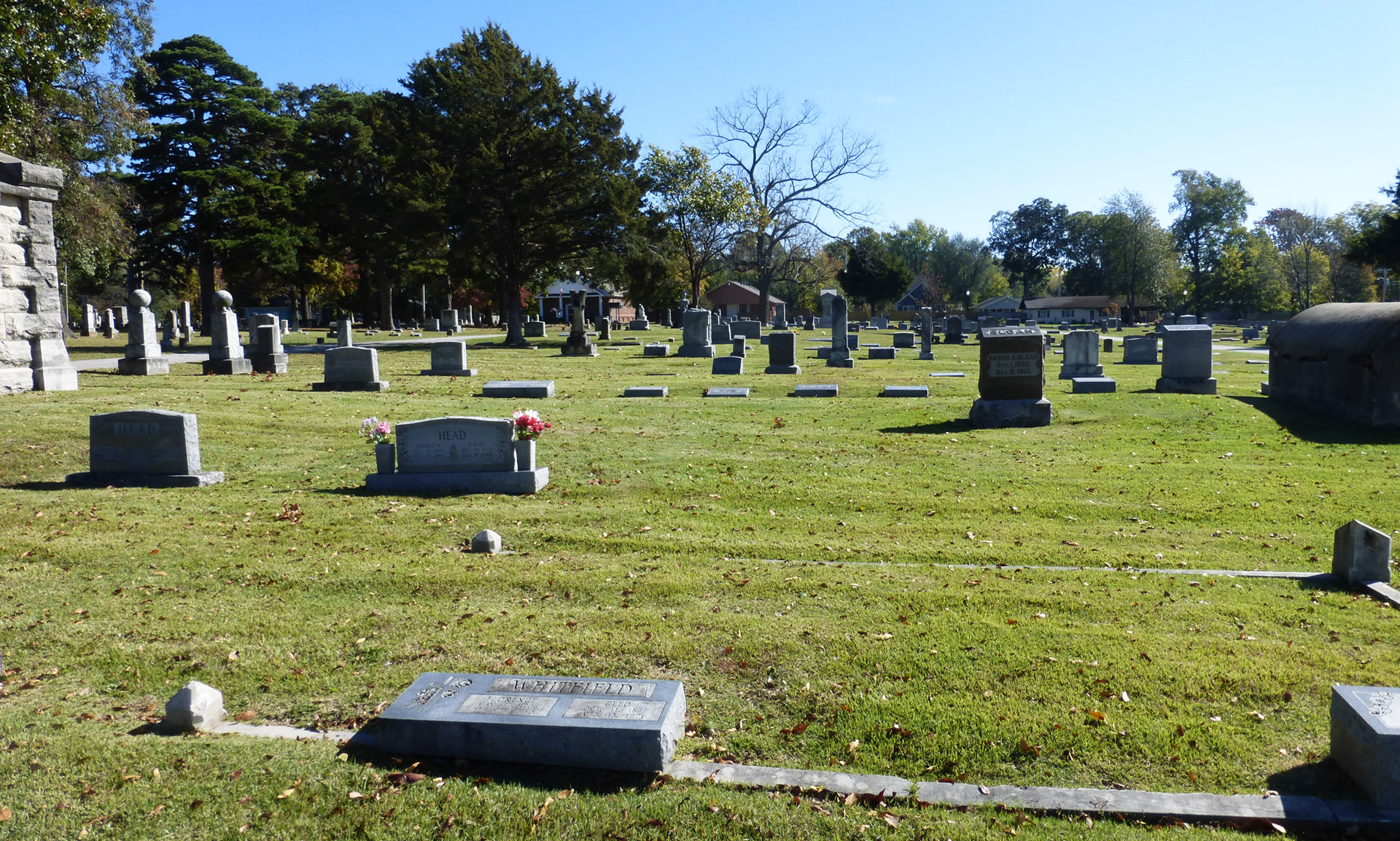 21 Feb

The Search for the Lost Stone & The Tragedies of 1918

The ground was layered with pine needles dried and brown from the continuous winds.  There is always wind at the cemetery.  Sometimes it is a gentle breeze that whispers past your ear, but other times it is a heavy hand, touching, pushing, stealing your attention.  The wind was cold today.  I pulled my hoodie over my ears, bending down to brush the pine needles from a tiny sunken head stone. The carved name and date were too weathered to read.  Such stones are common in this part of the Bentonville Cemetery.  Original family plots, once shaded by a canopy of giant pines, are now just melting stones, asleep under a blanket of moss.

I had first searched the maps and register, but what I came here to find was not listed there.  I just had two lines of information to go by, found in a faded family history.  They were simple lines connecting two of the most tragic events of the 20th century.  Along with these lines were bits and pieces of information about two brothers, born two years apart, who followed two different paths.  The oldest, Worth Hutcheson, had just been discharged from the army.  He returned home to raise a family, and as the elder son, chose to avoid the tragedy of war and care for his aging mother.  Written among the notes were these words, "William Worth Hutcheson married Fanny Sing, April or May, 1918".  It was one year after the United States entered World War I on April 6, 1917.  Twenty four million young men registered for the draft.  Many didn't wait to be drafted, but volunteered.  Four million were mobilized.  From Bentonville, at least four young men left to serve their country.  Worth's younger brother, Clarence, with high spirits, chose to leave home, enlist and fight in "the War to End All Wars".

Clarence Hutcheson was sent to Camp Beauregard, Louisiana, for training and volunteered for immediate service in Europe.  On August 1st, 1918, at the age of 22, he was killed in a rain of high explosives at the battle of Fere-en-Tardenois, France.  He was the only soldier killed in action from Bentonville in World War I.  Tragedy had struck Worth and his family and was shared throughout the Bentonville community.

Pulling the note from my pocket, I read the two lines again and again as I moved down the rows, gently sweeping the needles from each stone.  The sun was beginning to make long shadows across the ground, hinting at the approaching day's end.

When the war ended on November 11, 1918, over 116,700 American military personnel had died.  Many of those died, not from guns, chemicals or explosives, but from the greatest pandemic of modern times…the Spanish flu.  It is estimated that 36% of the army casualties were from the flu and 20 to 50 million victims suffered worldwide.  Here in America, 640,000 people died from the Spanish flu, five times the number of war deaths.  Because of the war, there was a nationwide shortage of physicians and medical personnel to fight the flu.  It took such a heavy toll on the population, entire families were devastated, leaving countless widows and orphans.

Clarence Hutcheson's name was shared, along with W.T. Riddle, to the Bentonville American Legion Post 77.  In a sense, he will always be remembered for bravery and sacrifice for his country in the tragedy of WWI.  I grew up hearing about his story of battle and heroic death.

In the dimming light, I took the folded note from my pocket and again read the two lines that brought me here…"Fanny Sing died December, 1918, lost a baby, died of the flu, buried Bentonville Cemetery".

I still haven't found the grave of Fanny Sing Hutcheson or her baby, forgotten victims of the other tragedy of 1918.  Sadly, there are countless others with similar stories of loss, courage and sacrifice.  And sadly also, her memory is only two lines on a folded piece of paper that fits in my pocket.